The Pinetop Perkins Foundation
Fifteenth Annual Workshop Experience 2024
June 11, 2024 - June 14, 2024
Masterclasses in Piano, Acoustic Guitar, Electric Guitar, Harmonica, Bass and Drums 
Hopson Plantation and Shack Up Inn - Clarksdale, MS
For piano, acoustic guitar, electric guitar, bass, drums and harmonica, professional Blues musicians will present the music and techniques for playing it. Sorry, no beginning students allowed. Everyone needs to already have a basic knowledge of their instrument. We won't be starting from scratch. Any musician who has been playing seriously for a year or so should be able to make a lot of progress in his or her Blues playing.  We require at least two years experience for piano workshop participants and advanced level experience for acoustic guitar.
Workshops are open to the young and young at heart - adults welcome!
Scholarships are available for youth ages 12 to 21.
2023 Workshop Interns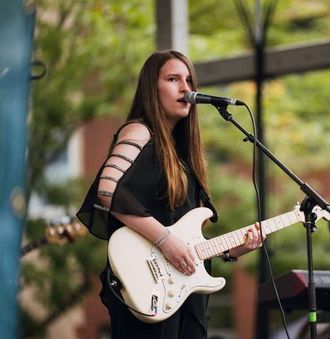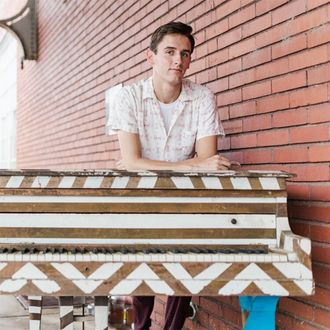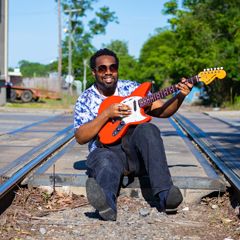 2024 Instructors
Musical Director - Bob Margolin
Born in 1949, I was just the right age to learn from and play with the departed masters of Delta and Chicago Blues. Now I pay it forward to young musicians who create their own Blues music today and for the future. My experience playing guitar in Muddy Waters' band in the 1970s, as a bandleader and recording artist since, and as the first instructor of the Pinetop Foundation's guitar workshops all lead me to my new job as Musical Director.

I'll ramble through the piano, harmonica, and guitar workshops and impart the how's and why's of "playing well with others." I'll tell personal stories, more than history, about the Blues legends who are my friends — from Muddy and Pinetop to Stevie Ray to today's Blues stars. I'll meet, jam, and socialize with the workshoppers to help them find their own Blues and get what they want from the classes and our real Blues Club concert at the famous Ground Zero Club in Clarksdale.
I will make "Music Director" more than being Principal not Professor.  I'm available to any workshoppers for a private lesson or discussion of any aspect of creating or performing Blues music that intrigues YOU. I've been on the road a long time and seen everything twice. When you get to a crossroads, I hope I can point toward…the direction that's right for you.

It's a thrill and honor for me to be teacher, collaborator, and friend with the workshoppers and their families. The Clarksdale Blues ghosts smile down on all of us.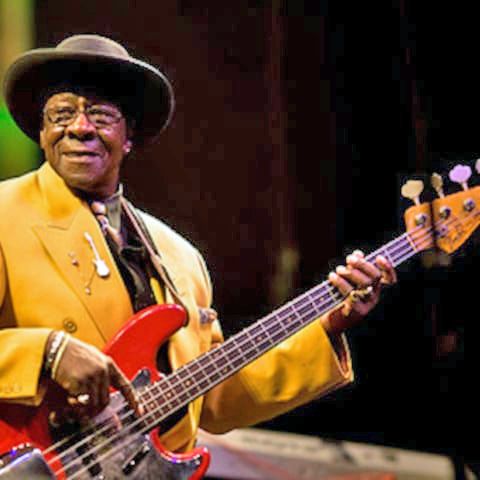 Special Guest At Large - Bob Stroger
Bob Stroger's fascination with Chicago Blues started when he lived in the back of a night club where Howlin' Wolf and Muddy Waters often played. Stroger taught himself how to play the bass guitar, and eventually started a band with his brother and cousin called the Red Top which was known for their unique jazz sound. Stroger also played with Willie Kent in Joe Russel and the Blues Hustlers.
With the help of Eddie King, Stroger began playing Blues and R&B music with a band known as Eddie King and the Kingsmen. Careers took off and for 15 years, Stroger played blues with a passion that sparked thousands of fans.
During his 39-year career has played with a long list of blues legends that include Otis Rush, Jimmy Rogers, Eddie Taylor, Eddy Clearwater, Sunnyland Slim, Louisiana Red, Homesick James and Snooky Pryor, among others. He recorded Keepin' It Together with Kenny "Beedy Eyes" Smith, son of the legendary Willie "Big Eyes" Smith.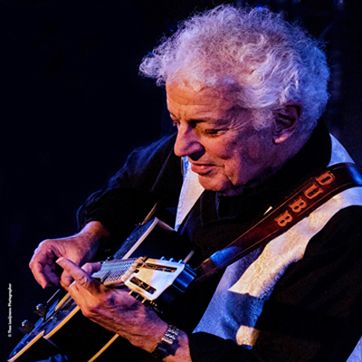 Acoustic Guitar - Doug MacLeod
Doug MacLeod is an international recording and touring artist with 32 recordings to his credit. He has done master guitar workshops in the U.S. and Europe including The International Blues Challenge and Jorma Kaukonen's Fur Peace Ranch.
Doug is a multiple Blues Music Award winner with 4 Acoustic Artist Of The Year Awards. He recorded 101*  Blues Guitar Essentials for Music Gurus and has new instructional videos coming in 2023 for Guitar By Masters.
Doug likes to say that he teaches tools not licks so the student can find his own musical voice and express the feeling that lives behind the notes.
After a workshop with Doug MacLeod the student comes away with not only a whole new batch of tools, but with an insight to the music, and its philosophy that could only be learned by a man who had been there. Plus, the students have fun. With his stories and sense of humor the students come to find that Doug is an engaging teacher as he is a performer.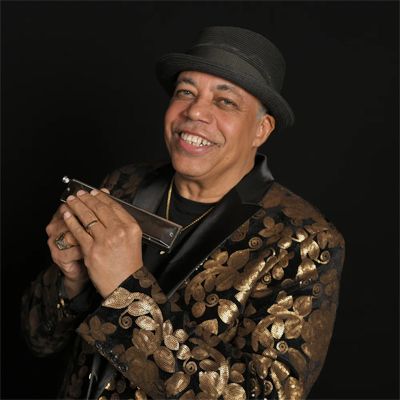 Harmonica - Billy Branch
Blues giant Billy Branch is among today's greatest harmonica players. With his inventive, deeply rooted playing and gritty, soulful vocals, Branch carries on the Chicago blues tradition that he learned first-hand from icons including Big Walter Horton, James Cotton, Junior Wells, Carey Bell, Willie Dixon and many others. His famous teachers made it clear to anyone who would listen that Branch was the heir apparent to the Chicago blues harmonica throne.
With his instantly recognizable sound and his band, The Sons Of Blues, Branch has traveled the world, creating living, breathing and evolving Chicago blues for over four decades. In addition, he's dedicated years of work to the Blues In The Schools program, helping children—the next generation of blues artists and fans—develop a love for and understanding of the genre.
2024 Workshop Schedule - (subject to change)
Thank You to Our Sponsors!